Few companies will perform the way Huawei did and grow in a few years from a producent of cheap phones to a company that brings one of the big three high end phones of the year on the market. Huawei also shows the same unbridled ambition in the domain of storage. The company likes to profile itself as a global player, with customers and employees all over the world. 45 percent of the workforce works in R & D. As a result, Huawei innovates faster than any other IT company in the world.
Our Huawei storage experts are ready for you. Tigron is Gold Partner of Huawei storage. We have several engineers who are certified as technical experts in the field of storage solutions. You can count on our technical know-how and practical experience.

Tigron's system engineers also have extensively tested the Dorado V3. Read our experiences here.
What is the Cutting-Edge Technology that made Huawei N° 1 flash Vendor?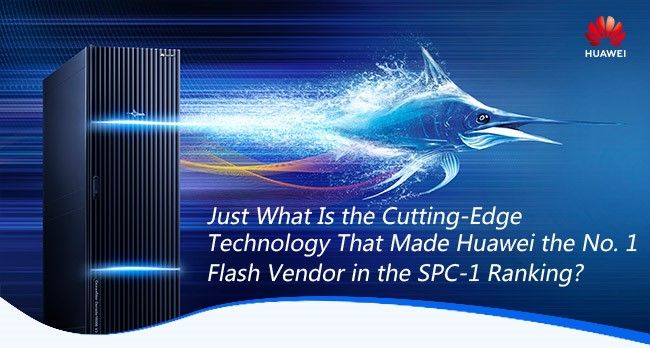 OceanStor Dorado V3 All-flash storage
The industry's first commercial use of NVMe all-flash storage.
Designed for enterprise mission-critical businesses.
3:1 Data reduction guarantee, resulting in 75% OPEX savings.
Huawei Flashlink-technology delivers 7 miljoen IOPS.
Boosts the application performance with factor 3.
Consistent latency of 0,5 ms with inline compression, inline de-duplication en snapshots enabled.
Gateway-free active-active solution realizes RPO = 0 and RTO≈0.
Meeting the most demanding performance and reliability requirements of databases, VDI, server virtualization, and SAP HANA.
OceanStor 5300/5500/5600/5800 V3 Hybrid flash storage
On-demand converged storage systems with secure, reliable, efficient features for multiple applications, heterogeneous storage consolidation, disaster recovery, fast data growth
Enable convergence in five areas: SAN and NAS, heterogeneous devices, entry-level to high-end storage, HDD and SSD, and storage and backup
Provide industry-leading specifications: Up to 8 controllers, 1 TB cache, 12 PB storage capacity, and various interface types, including 16 Gbit/s FC, 56 Gbit/s InfiniBand, PCIe 3.0, 12 Gbit/s SAS, and Smart I/O card
Simplest management platform handles multiple product models with a graphical interface and is available in Windows, iOS, and Android versions
Protect customer initial investment and reduce TCO for multiple applications, various product models, and fast business growth
for more information or a free demo