Storage
For some applications or data it is necessary to choose for ultra fast SSD disks. In other cases, a tiered storage solution is more appropriate. Is a classic SAN setup the way-to-go for you or do you prefer a hyper converged solution? Is a synchronous replication to another data center necessary or is a asynchronous replication sufficient? Do you keep your critical data within the own company premises or would it be more appropriate to put them in a datacenter or cloud?
Your IT infrastructure is too important to opt for a 'one size fits all' solution. Tigron has the expertise to work out various options and to provide a stable and cost effective solution.
1. Centralized storage (SAN or NAS)
Depending on your environment, requirements and demands we, as a solutions provider, offer you an appropriate storage solution. This includes servers and hypervisor software such as VMware, MS Hyper-V and/or KVM (Kernel-based Virtual Machine) virtualization Proxmox. The solution can be block-based (SAN), file-based (NAS) or a combination of both. Be it all flash; be it tiered storage.
Together with our partners we make sure that your network is functioning optimally and we take care of designing, implementing and integrating complex infrastructure solutions tailored to your needs.
Click on the logo for more info: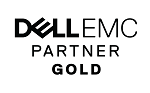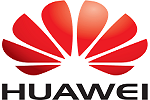 2. Hyper converged storage
Hyper-converged storage is a technology that combines storage, compute networking and virtualization. With hyper-converged flexibility, scalability and efficient data management is central aspect. Integration of the network, broad application support and integrated software provide an end-to-end solution.
Many organizations are looking for more simplicity and lower cost of ownership for their IT environment. For them hyper-converged can be the ideal solution. For companies whose technology must be able to rapidly innovate and adapt to ever-changing business requirements, HCS means added value.
For customers whose environment is built on VMWare virtualization, Tigron proposes Dell EMC VxRail or vSAN Ready Nodes. For environments based on Hyper-V or KVM, Dell's XC Series is certainly preferred.
3. Disaster recovery - Business continuity
Synchronous or asynchronous replication to another data center.
4. Tigron Cloud
This solution can be in your own data center (on premise), in the cloud (Cf Tigron cloud) or a mix of both (hybrid).

Ask more information about storage