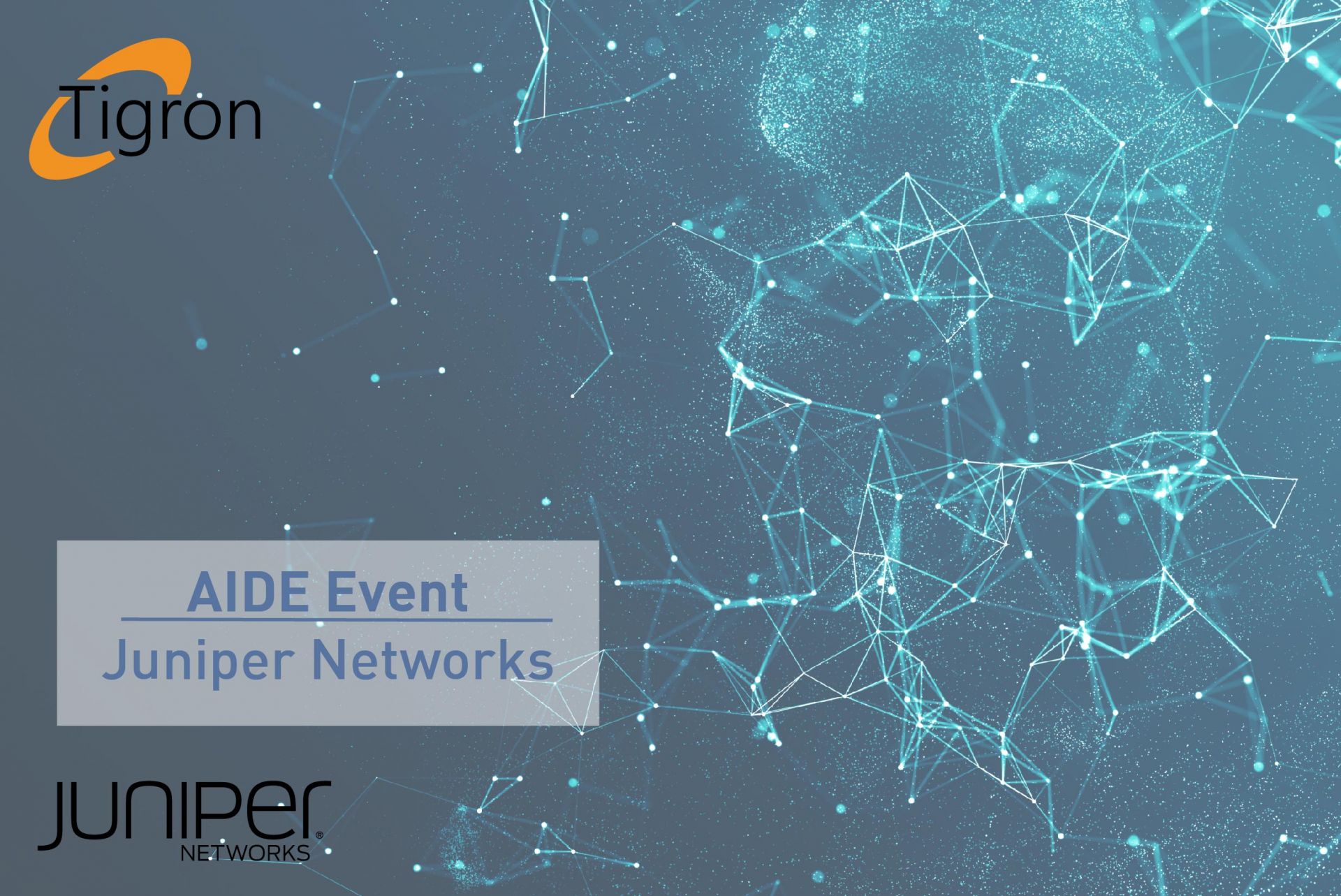 Join us for the Juniper Networks AIDA Event! on Thursday, December 7, 2023
Are you geared up for an enlightening AI-focused event?
Enjoy an insightful AIDE Event with Juniper Networks on Thursday, December 7, 2023!
Secure your spot now! Register today!
Mail to sales@tigron.be to confirm your registration!
This session will focus on AI – Discovering the Missing Link:
Artificial Intelligence is here, How to embrace it.
- How Juniper Networks is leveraging AI to improve the customer experience
- Achieving business outcomes through experience first networking
Agenda:
Welcome: 9.00h – 9:30h
Session: 9:30 – 11:30h (including Demo)
Break: 10:15h – 10:40h
Q&A: 11:30h – 12:00h
Lunch Break: 12:00-13:30h
Practical details:
-
Time: You are welcome from 9:00h
Location: Tigron | Excelsiorlaan 17, 1930 Zaventem
We're thrilled to have you on board. More information coming your way soon!